UC Santa Barbara > History Department > Prof. Marcuse > Biography > 1992-2010 pictures
(back to H. Marcuse homepage; biographical blurb for introductions)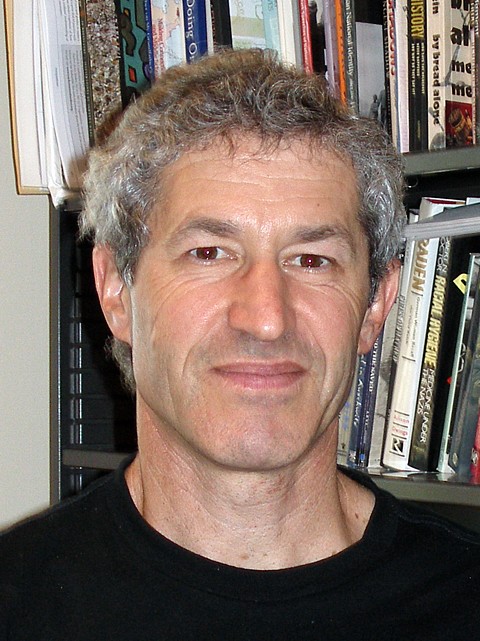 You thought you were just going to get a larger version of this Oct. 2010 picture by clicking,
but you also get to take a trip into past pictures...
---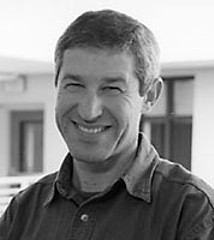 Spring 2005 picture by UCSB photographer Rod Rolle
---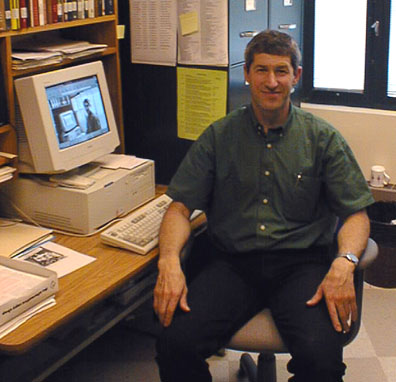 Prof. Marcuse at his computer desk in June 1999.
(note the Jan. 1998 picture--below--on his monitor)
---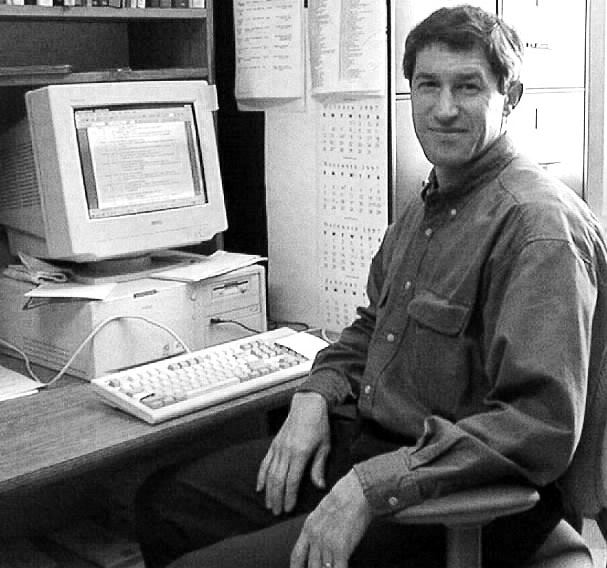 Prof. Marcuse at his office computer desk in January 1998 ...
---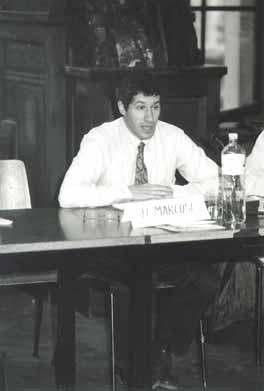 At a December 1992 conference.
(I was hired at UCSB that September.)
---
Still haven't had enough? See how he looks when students come to complain about grades.
(back to H. Marcuse homepage; page created 10/13/10)